Playing in Peril: Play Therapy and Evidence-informed Interventions with children following a NAtural Disaster
The LCA and LSCA joins with LSU and the Southeastern Chapters of Chi Sigma Iota to sponsor a workshop featuring Eric J. Green, PhD, LPC-S, RPT-s,
Certified School counselor (K-12)
Southeastern Louisiana University KIVA Center, Hammond, Louisiana
January 17, 2014 9:00 am to 5:00 pm
The focus of this workshop is to prepare mental health practitioners, school counselors and graduate students to address children crisis following a natural disaster. In this workshop, participants will learn to utilize the therapeutic relationship to activate a child's self-healing mechanisms through Psychological First Aid, TF-CBT presented within a Jungian analytical framework. Jungian play techniques as well as evidence-informed interventions will be demonstrated and practiced by participants, including experiential drawing, illustrating fairy tales, coloring mandalas, sand play, puppetry, and dream analysis.
Dr. Green is recognized as the leading authority and originator of the Jungian Analytical Play Therapy model as applied to children. He is a featured expert and contributor on traumatic issues affecting children on the cable television news network CNN and a regularly invited keynote presenter at Association for Play Therapy state branch annual conferences and international events which include The Australia Play Therapy International Conference; The Canada Association for Child Therapy Annual Conference; the American Counseling Association Annual Conference (CSJ Awards) and presents annually at the Association for Play Therapy's annual conference, as well as the Expressive Art Therapy Annual Summit, on Jungian child psychotherapy.
He is the author of two upcoming books, including "The Handbook of Jungian Play Therapy with Children" (Johns Hopkins University Press) and "Integrating Expressive Arts in Play Therapy with Children" (John Wiley). He also recently released an 80-minute DVD titled, "Jungian Play Therapy and Sand play with Children" (Alexander Street Press). Dr. Green has authored more than 50 publications on the topic of play therapy and expressive arts with children
Dr. Green is dually appointed as a full-time Associate Professor of Counseling at the University of North Texas (Dallas) and Faculty Associate in the School of Education at Johns Hopkins University in Baltimore, MD. His research and clinical work focus on an analytical approach to counseling children and families affected by trauma and natural disasters. He maintains a part-time private practice in child analysis in Dallas, Texas. In 2013, was honored to be the recipient of the Mary Arnold Smith Anti-Oppression Award at the American Counseling Association International Conference for his sustained advocacy efforts and mental health contributions to traumatized and oppressed children.
For more information on Dr. Green, please visit www.drericgreen.com
2014 LCA Annual Conference
JOIN YOUR FELLOW LOUISIANA COUNSELORS AT OUR EXCITING ANNUAL CONFERENCE!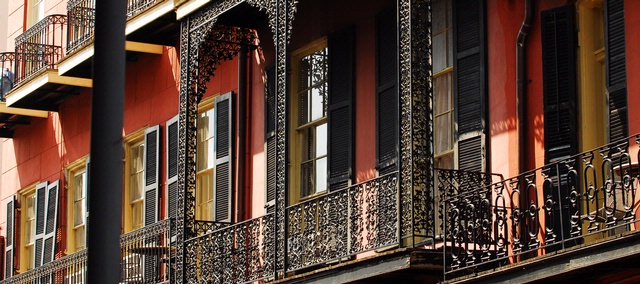 September 21-23 with Pre-Conference Workshops on September 20

InterContinental Hotel,
444 St. Charles Avenue
New Orleans, Louisiana 70131
CONFERENCE REGISTRATION FEES AND DEADLINES WILL BE AVAILABLE MARCH 1, 2014
Sponsorship
Conference advertisement
Conference Hotel Information 2014

For information concerning other products and services available from LCA, please click on the About Button on the Horizontal Menu and the Products and Services Button on the pull down menu that appears.

ONLY STUDENT, COUNSELOR INTERNS, RETIRED PROFESSIONALS WHO ARE MEMBERS OF LCA ARE ELIGIBLE FOR STUDENT, COUNSELOR INTERN OR RETIRED CONFERENCE REGISTRATION FEES.