Hotel Information
All the meetings and receptions will be held at the:
Crown Plaza Hotel
4728 Constitution Avenue
Baton Rouge, Louisiana 70808 225 925-2244 800 678-4065 www.crownplaza.com/eeccenterbtr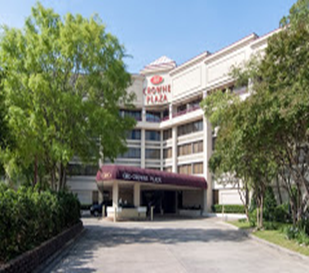 Advanced Hotel Reservations deadline is September 5, 2017. Reservations made after this date are subject to availability and best rates available for the dates.

Room Reservation Rate: $103.00. For those registering for hotel rooms online, the Code LCA
Parking is free.
When the conference book of rooms is full, the Crowne Plaza staff will automatically register participants in the overflow book at the Holiday Inn.
Rooms are also available at the Comfort Suites Baton Rouge 3045 Valley Creek Rd. 225 923-3377. Group Name: LCA Conference. Cut Off Date: September 23, 2017.
WARNING:
LCA has become aware of various companies that are aggressively contacting conference participants and exhibitors at various conferences indicating that they have been hired by the conference sponsors to make room reservations for the participants an the exhibitors. These companies (ex.: Expo Housing Services) are not in any way affiliated with LCA and are not authorized to use our name in any solicitation.