Hotel Information
The Baton Rouge Crowne Plaza will host the 2023 conference.
The 2023 Conference will be held at the Baton Rouge Crowne Plaza 4727 Constitution (225) 925-2244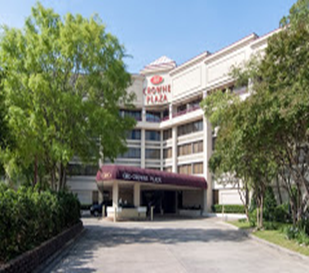 Louisiana Counseling 2023 Annual Conference HELP, HEAL, HONOR Baton Rouge Crowne Plaza, 4727 Constitution Avenue
October 8-10, 2023
The contracted room rate is $103.00 plus tax. The cut off date for hotel reservations is 9/15/2023
Parking Information:
Self parking is available free of charge
Accessible permit parking is located near both the main entrance and conference entrances. Day attendees are asked to park on the side and rear of the hotel near the covered Conference Center Entrance. Overnight guest may park in the front of the hotel for ease of check-in and for overnight convenience.
Warning:
LCA has become aware of various companies that are aggressively contacting conference participants and exhibitors at various conferences indicating that they have been hired by the conference sponsors to make room reservations for the participants an the exhibitors. These companies (ex.: Expo Housing Services) are not in any way affiliated with LCA and are not authorized to use our name in any solicitation.