Keynote Speakers
During the 2019 LCA Conference, we will have a several special quests.
On Sunday morning at 9:45, the speaker at the General Session will be Dr. Clifton Mitchell. This will be the third time that LCA has had the privilege or welcoming Dr. Mitchell to the LCA conference.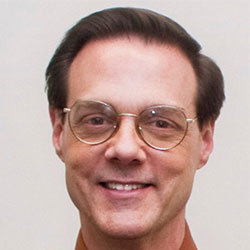 Clifton Mitchell Ph.D., is an international clinical trainer and keynote speaker who has a love for teaching and over 25 years of training experience. He delivers practical information in a uniquely entertaining, fast-paced style that is filled with humor and illuminating examples. In his latest book, Priming: Programming the Mind for Habit Change and Success, he teaches a scientifically-based system for partnering with the subconscious to eliminate bad habits and create success-advancing behaviors. He also demonstrates how to use priming to radically intensify therapeutic communications and improve outcomes.
For over 20 years, he has studied and presented seminars on methods for dealing with resistance in therapy. In his book, Effective Techniques for Dealing with Highly Resistant Clients, he presents cutting-edge approaches for managing psychological resistance. He has also trained thousands of mental health professionals in the management of difficult, perplexing legal and ethical issues and his latest training is in an entertaining, dynamic game show format.
He is a contributing author in therapy books and published in numerous professional journals including the Psychotherapy Networker, Psychotherapy in Australia, Journal of Personality Assessment, Perceptual and Motor Skills, Psychology and Education, Journal of Psychological Type, The Professional School Counselor, Sober World, Counselor, Vistas, and The Advocate. His research includes investigations of therapeutic resistance, legal and ethical issues, subliminal message tapes, stress and coping, PMS, and personality types. His ideas and writings have also been published in Men's Health Today and Barron's Financial Weekly. Dr. Mitchell is currently a professor Emeritus at East Tennessee State University in Johnson City, TN, where he was awarded Teacher of the Year in 2002.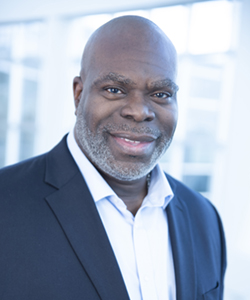 S. Kent Butler, Jr. holds a Ph.D. in Educational Psychology, with a concentration in Counseling Psychology, from the University of Connecticut. Dr. Butler is a Licensed Professional Counselor (LPC), Nationally Certified Counselor (NCC), and Nationally Certified School Counselor (NCSC). He currently serves as the faculty advisor to CHI SIGMA IOTA International Honor Society. Dr. Butler also serves as the Principal Investigator, for The High-Risk Delinquent and Dependent Child Educational Research Project: Situational Environmental Circumstances Mentoring Program (SEC), which is a partnership between the University of Central Florida and several Florida universities. On the national level, Dr. Butler has served the Association for Multicultural Counseling and Development (AMCD) as the 2011 – 2012 President and American Counseling Association (ACA) Governing Council Representative (2015 – 2018). He is honored to be a member of AMCD's Multicultural Counseling Competencies Revisions Committee (2014 – 2015) which produced the newly endorsed Multicultural Social Justice Counseling Competencies (MSJCC). Dr. Butler was bestowed with an ACA Fellow Award in April of 2016. His research and academic interests lie in the areas of Multicultural Counseling, Social Justice, Mentoring, Counseling work as it relates specifically to African American males, Group Counseling, School Counseling, and Multicultural Supervision.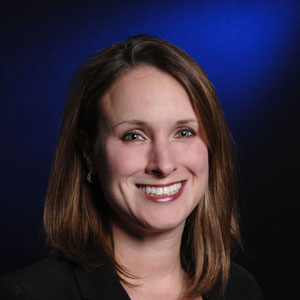 Dr. Heather Trepal is Professor and Coordinator of the Clinical Mental Health Counseling Program in the Department of Counseling. She is a licensed professional counselor and board approved supervisor in the state of Texas. Her research and publications focus on professional advocacy, bilingual counselor training and supervision, gender issues and sexual trauma, supervision in integrated behavioral healthcare settings, and non-suicidal self-injury.
Dr. Trepal currently serves as the project director for the Program for the Integrated Training of Counselors in Behavioral Healthcare (PITCH). This is a 4-year, $807,000 Federeal Health Resources and Services Administration Behavioral Health Workforce Education and Training Grant which provides specialized training and internship placements for students counselors to gain competence working with clients in rural, vulnerable, and/or medically underserved communities in integrated behavioral healthcare (IBH) settings.
Dr. Trepal has served as President of the Association for Counselor Education and Supervsion (ACES) and the Association for Creativity in Counseling (ACC), both divisions of the American Counseling Association. She is the recipient of numerous awards including the Association for Counselor Education and Supervision (ACES) Professional Leadership Award, The Texas Association for Counselor Education and Supervision (TACES) Advocacy Award, the American Counseling Association (ACA) Presidential Award, and the Dwight D. Arnold Outstanding Alumnus Award from Kent State University's Department of Counseling and Human Development Service Program.
She is the 2019-2020 President of the American Counseling Association.